A viral replicon system suited to the steady replication of the extreme acute respiratory syndrome coronavirus 2 (SARS-CoV-2), with out cytopathic results, has been reported not too long ago in a research showing on the bioRxiv* preprint server.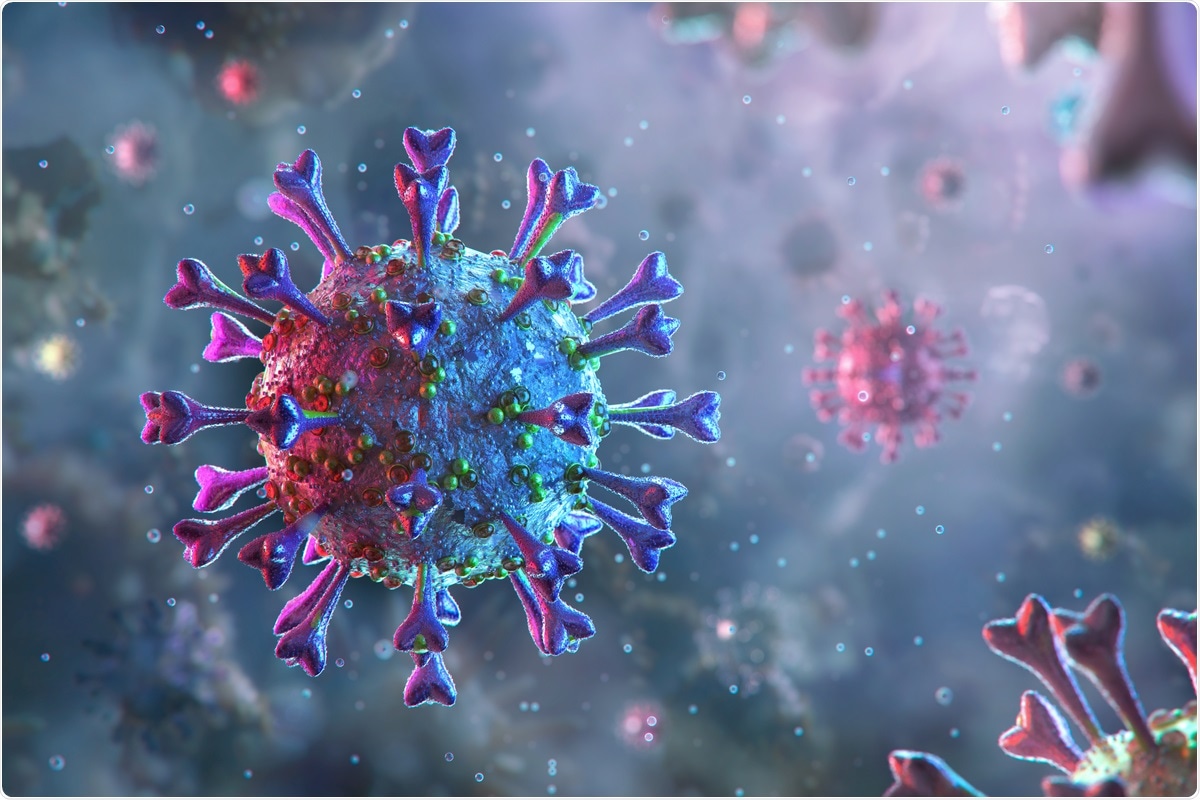 Research: Secure Cell Clones Harboring Self-Replicating SARS-CoV-2 RNAs for Drug Display. Picture Credit score: Corona Borealis Studio/ Shutterstock
Background
A number of mobile programs have been reported for the replication of SARS-CoV-2 with out harming the cells, however the cell traces produced have been unstable and unsuited to a large-scale screening of huge libraries of potential inhibitory compounds.
The present research stories a SARS-CoV-2 replicon system inside steady cell traces that may be cultured with ease in a normal biosafety stage 2 (BSL2) laboratory. This implies they're amenable to high-throughput screening of huge compound libraries.
This achievement represents a ground-breaking discovery that may tremendously speed up the tempo of creating therapies for COVID-19."
The virus in query has a 30 kb ribonucleic acid (RNA) genome, with a set of untranslated areas (3' and 5' UTR), 13 open studying frames, and a polyadenine (polyA) tail. It interprets subgenomic RNAs (sgRNAs) to make its personal ORFs, which encode the polyproteins, giving rise to the virus's structural and accent proteins.
Importantly, there are additionally 16 non-structural proteins (NSPs) that make up the replication complicated for the virus, permitting productive an infection and escape from the host immune response.
The principle viral protease (NSP5) and the RNA-dependent RNA-polymerase (RdRp, NSP 12) are among the many high targets for antiviral drug growth as a result of they mediate cleavage of replicase polyproteins and virus replication, respectively. It might be very useful to have a cell-based system that accommodates solely viral replication and translation equipment to display screen a number of viral inhibitors in parallel in a BSL2 setting.
To realize this, researchers use subgenomic viral RNA molecules referred to as replicons that replicate by themselves inside cells however can not give rise to infectious virions. Within the case of SARS-CoV-2, this has not been completed hitherto due to the inherent cytotoxicity of the replicons of this virus.
The necessity for fast detection of replication, the failure to supply cell banks that may guarantee consistency between completely different heaps, and the issue of scaling up these occasions for industrial processes imply that it's not sensible to make use of unstable replicon programs for high-throughput screening (HTS) of hundreds of compounds in a number of libraries.
Within the present research, the derivation and traits of steady cell clones used for this goal are described, and the potential for utilizing this method in drug screening.
What did the research present?
The scientists first launched modifications into the SARS-CoV-2 replicon, changing the spike, membrane, and envelope genes and introducing a nanoluciferase reporter. This didn't present persistent replication in any mammalian cell line.
The NSP1 is related to extreme lack of viability in human lung cell traces. The C-terminal finish of this protein inserts into the messenger RNA (mRNA) entrance channel on the ribosome and thus prevents host or viral mRNA entry, suppressing translation.
Throughout this research, the researchers discovered that introducing K164A/H165A mutations into NSP1 led to the manufacturing of steady cell clones containing SARS-CoV-2 replicons. This agrees with the identified construction of NSP1, which predicts a decreased interplay between the C-terminal finish and the ribosome within the presence of this mutation, thus opening up the ribosomes to host mRNA. The result can be a much less cytopathic impact on account of NSP1 exercise.
Conversely, the presence of R124S/K125E mutations might partially block the binding of the NSP1 N-terminal finish to the 5′-untranslated area (5'-UTR) of viral mRNA. On this state of affairs, the C-terminal finish stays sure to the ribosome, inhibiting entry to the ribosome by viral or host mRNA.
N128S/K129E is a mutation with out a revealed construction, however it's identified to weaken the inhibition of interferons by SARS-CoV NSP1. This mutation was incompatible with cell viability within the presence of the replicon.
The presence of K164A/H165A mutations allowed steady cells to be recovered solely with the child hamster kidney (BHK-21) cell line, inflicting cytopathic results in different cell varieties.
This discovering has not been replicated with one other replicon carrying the identical mutation however with some variations. The researchers query if the presence of different mutations, as well as, within the cell traces used within the present research, led to steady replication.
The replicons had been used to display screen over 270 compounds, of which three had been discovered to be inhibitory in replicon cells and human cell traces.
What are the implications?
The researchers declare to have established a mobile replicon system, harboring autonomously replicating SARS-CoV-2 RNAs, that's steady and appropriate for high-throughput screening of antiviral medicine. That is the primary such system and permits cells to be cultured, saved in banks, certified, and utilized in a laboratory of licensed BSL-2 commonplace for HTS drug screening.
Hitherto, antiviral screening was hindered by the absence of an environment friendly cell-based system such because the above.
This work establishes a strong, cell-based system for genetic and practical analyses of SARS-CoV-2 replication and for the event of antiviral medicine. This innovation will undoubtedly speed up the tempo of creating therapies for COVID-19."
*Essential discover
bioRxiv publishes preliminary scientific stories that aren't peer-reviewed and, due to this fact, shouldn't be considered conclusive, information scientific follow/health-related habits, or handled as established info.