Transformation of the Day: Teca lost 98+ pounds. As a wife and mother of three, she is determined to be healthy for her family. So she focused on weight training, cardio, plant-based nutrition, and herbs.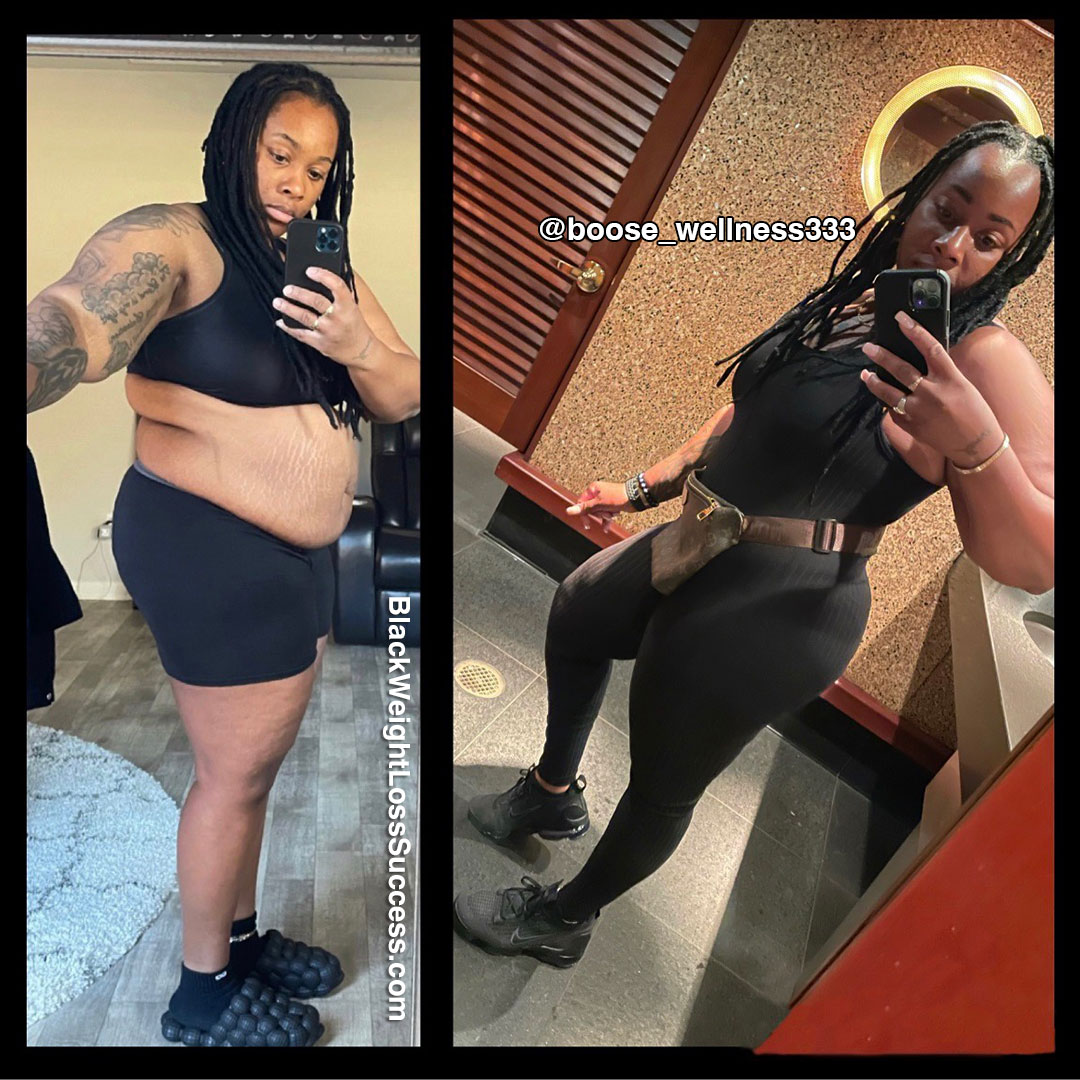 What was your motivation? What inspired you to keep going, even when you wanted to give up?
My motivation is my family. I have three kids (ages 18, 15, and 13) and my husband. My husband and I have been together since we were 15 years old, and I'm 37 now. 
What inspires me to keep going is my drive to stay healthy, so I can live a long life and enjoy my family.
How did you change your eating habits?
I changed my eating habits by switching to a plant-based diet. I try to stay away from meat and hormonal food. I also try to eat more easily digested food.
I use sea moss gel as a multivitamin and take/drink herbs daily.
What did your workout routine consist of?
I mainly weight train twice a week and do cardio daily.
How often did you work out?
I do cardio daily for 30 minutes and weight training twice a week for 1 hour.
What was your starting weight? What is your current weight?
My starting weight in 2014 was 285 pounds. That was my highest weight. Today, I weigh 187 pounds. My lowest was 167 pounds, and I am currently on a journey to get back to that weight.
What is your height?
I'm 5'3″.
When did you start your journey? How long did your transformation take?
From 2014 to current, my transformation took about five years because I wasn't as focused as I was in the past. 
Then, in 2019, I got sick, which caused me to start taking my health and weight more seriously. So I would say from 2019 to 2022.
Is weight loss surgery part of your journey?
No, I haven't had any surgeries.
What is the biggest lesson you've learned so far?
The biggest lesson is not to take your health/body for granted. You only have one, and it can't be replaced.
What advice do you have for women who want to lose weight?
I would tell them to STOP comparing themselves to other people! It's killing your self-esteem and your appreciation for how great YOU are. It's also taking away from YOUR journey.
You cannot chase after someone's lifestyle, body, or personality because what's meant for them is meant for them. What's meant for YOU is meant for you alone. 
Instagram: @boose_wellness333