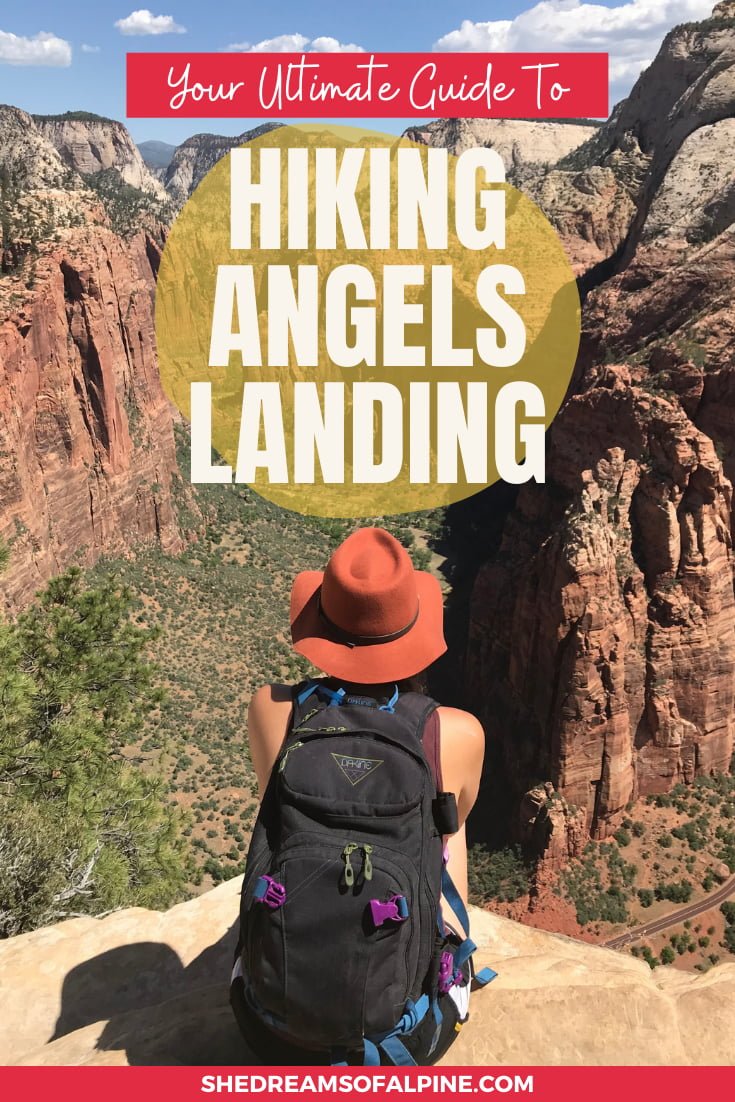 1) Who shouldn't hike the Angels Landing Trail? I wouldn't take kids on this hike, but if you have a confident and fearless teenager, you will have to make the call yourself as to their capability on terrain like this. You could certainly hike up to Scouts Landing and then decide once you see the remainder of the trail.
Also, if you are deathly afraid of heights, you should probably avoid this trail as well. This trail should really only be hiked by those who are feeling up to the challenge (mentally) and who are physically able.
2) What is the typical time it takes to hike Angels Landing? Most people hike the trail in 4-5 hours depending on their level of physical fitness.
3) How tall is Angels Landing? The top of Angels landing is at 5,790 feet in elevation, a little over 1000 feet from the Zion Valley floor from the top.
4) How dangerous is Angels Landing? Drop-offs along the narrowest portion of the trail range from 800 to 1000 feet, so if you fell, that would be deadly. However, the park has done a fantastic job at make a narrow trail feel very safe. Thousands of people do this hike every year without incident.
5) What's the scariest part of Angels Landing? To me, the scariest part about Angels Landing isn't the 1000 foot drop-offs on either side of the trail, but the fact that you have to share the trail with hundreds of other hikers. Otherwise, the trail is pretty well-protected along the way, and there are chains along the hike to help keep you stable.
Hopefully, the new permit system will help alleviate some of the crowds. But if you really want to avoid the crowds, try to visit in the off-season.